Hệ thống giáo dục đại học ở Phần Lan được chia ra làm 2 loại: Đại học Nghiên cứu (University) và đại học Khoa học Ứng dụng (University of Applied Sciences). Các trường đại học ở Phần Lan, cả đại học nghiên cứu và đại học khoa học ứng dụng đều cung cấp chương trình Cử nhân và Thạc sĩ, tuy nhiên sẽ khác về tiêu chí tuyển sinh.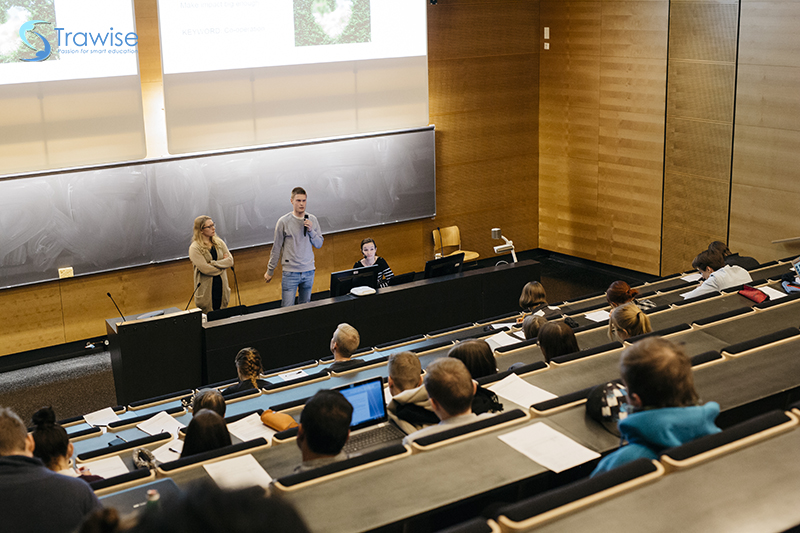 1. Khái niệm "Đại học Nghiên cứu"
Nhiệm vụ của các trường đại học (University) là tiến hành nghiên cứu khoa học; cung cấp giáo dục đại học, sau đại học về khoa học và nghệ thuật dựa trên nó.
Phương pháp học: tập trung vào những nghiên cứu mang tính khoa học và đặt mục tiêu đem đến chất lượng giáo dục hàng đầu.
Thời gian học: 3+2. Sinh viên khi đỗ vào các trường đại học nghiên cứu sẽ có cơ hội học thẳng lên thạc sĩ. Thời gian học bậc Cử nhân là 3 năm, bậc Thạc sĩ là 2 năm.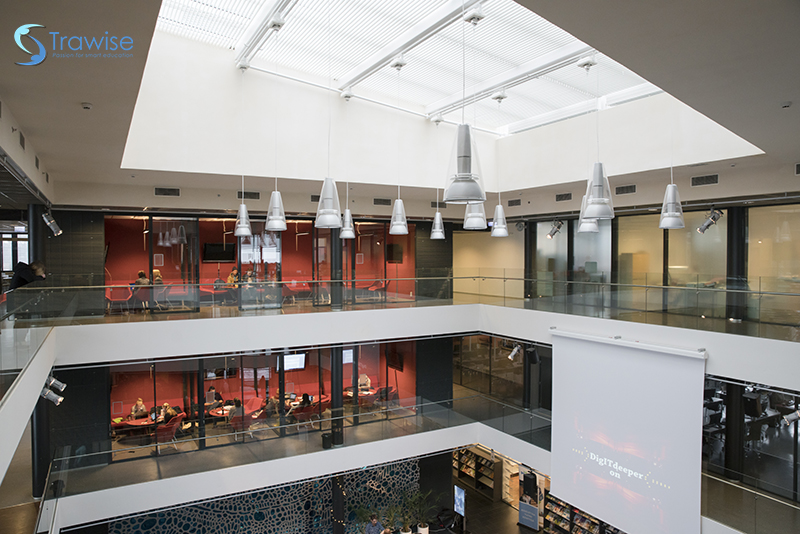 2 Học phí bậc Cử nhân các trường đại nghiên cứu ở Phần Lan
STT
Trường
Tên TAnh
Học phí / năm

1

Aalto

Chemical Engineering

12 000 EURO

Computational Engineering
Data Science
Digital Systems and Design
Quantum Technology
Design
Economics
International Business
2
Helsinki
Science
13 000 EURO

3

LUT

Electrical Engineering (double degree)

9000 EURO

Energy Technology (double degree)
Mechanical Engineering (double degree)
Software and Systems Engineering (double degree)
Technology and Engineering Science

9500 EURO

Industrial Engineering and Management

4

Oulu

Digitalisation, Computing and Electronics (5-year programme)
10 000 EURO
International Business Management
12 000 EURO
Intercultural Teacher Education (5-year programme)
12 000 EURO

5

Tampere

Early Childhood Education

10 000 EURO

Computing and Electrical Engineering, Science and Engineering
Natural Sciences and Mathematics, Science and Engineering
Administrative Sciences, Sustainable Urban Development
Social Sciences, Sustainable Urban Development
Technology, Sustainable Urban Development

6

Turku

Information and Communication Technology (Intake cancelled)
13 500 EURO
Primary Teacher Education (no intake in 2023- 2024)

10 000 EURO

Early Childhood Teacher Education (no intake in 2023 – 2024)

7

Đông Phần Lan – UEF

Information Technology (new 2023)

10 000 EURO

Lifelong Learning and Sustainable Development
Social Sciences

8

Uniart

FINE ARTS

5000 EURO

JAZZ
3 Học phí bậc Thạc sĩ các trường đại học nghiên cứu ở Phần Lan
STT
Trường
Tên ngành
Học phí / năm

1

Aalto

Art and Design

15 000 EURO

Business and Economics
Technology and Engineering
Life Science Technologies
ICT Innovation (EIT Digital Master School)
14000 EURO
Security and Cloud Computing (SECCLO) (Erasmus Mundus)
9000 EURO
Nordic Master
DTU: 7500 EUR/semester
Chalmers: SEK 70 000/semester
Energy Storage (EIT InnoEnergy)
18000 EURO
Environomical Pathways for Sustainable Energy Systems (SELECT) (EIT InnoEnergy)
18000 EURO

2

Abo Akademi

English Language and Literature

10 000 EURO

Advanced Practice Nursing
Teaching and Learning
Governance of Digitalization
International Law and Human Rights
Peace, Mediation and Conflict Research
Social Exclusion
Information Technology

12 000 EURO

Sustainable Chemical and Process Engineering
Biomedical Imaging
Engineering of Data-intensive Intelligent Software Systems (EDISS)
9000 EURO

3

Hanken

International Strategy and Sustainability

12 500 EURO

Marketing
Humanitarian Logistics
Marketing and Management
Finance
Accounting
Governance and Commercial Law
Economics
Intellectual Property Law

4

Helsinki

CON­TEM­POR­ARY SO­CI­ET­IES

13 000 EURO

ENG­LISH STUD­IES
EUROPEAN AND NORDIC STUD­IES
IN­TER­CUL­TURAL EN­COUN­TERS
GLOBAL POLIT­ICS AND COMMUNICATION
LIN­GUISTIC DI­VERSITY AND DIGITAL HU­MAN­IT­IES
RUSSIAN, EURASIAN, AND EASTERN EUROPEAN STUDIES
GEO­GRAPHY
ENVIRON­MENTAL CHANGE AND GLOBAL SUSTAINABILITY
URBAN STUD­IES AND PLAN­NING

15 000 EURO

GLOBAL GOVERNANCE LAW
AG­RI­CUL­TURAL SCIENCES
AT­MO­SPHERIC SCIENCES
CHEMISTRY AND MO­LECU­LAR SCIENCES
COM­PUTER SCIENCE
DATA SCIENCE
ECO­LOGY AND EVOL­U­TION­ARY BIOLOGY
GEO­LOGY AND GEO­PHYS­ICS
IN­TEG­RAT­IVE PLANT SCIENCES
MATERIALS RESEARCH
MATHEMATICS AND STAT­IST­ICS
PARTICLE PHYS­ICS AND AS­TRO­PHYS­ICAL SCIENCES
THE­OR­ET­ICAL AND COMPUTATIONAL METH­ODS
TRANS­LA­TIONAL MEDICINE
FOREST SCIENCES
FOOD SCIENCES
GE­NET­ICS AND MO­LECU­LAR BIOS­CIENCES
HU­MAN NU­TRI­TION AND FOOD-RE­LATED BE­HA­VIOUR
LIFE SCIENCE IN­FORM­AT­ICS
AG­RI­CUL­TURAL, ENVIRON­MENTAL AND RE­SOURCE ECO­NOM­ICS
CHANGING EDUCATION

18 000 EURO

MICRO­BIOLOGY AND MI­CRO­BIAL BIOTECHNOLOGY
PHAR­MA­CEUT­ICAL RESEARCH, DE­VEL­OP­MENT AND SAFETY
ECO­NOM­ICS
NEUROSCIENCE

5

Jyväskylä (JYU)

Music and Science

8000 EURO

Cognitive Computing and Collective Intelligence
Language, Globalization and Intercultural Communication
Information Systems
Psychology of Physical Activity, Health and Well-being
Responsible Management and Business of Sport
Corporate Environmental Management

10 000 EURO

Development, Education and International Cooperation (DEICO)
Banking and International Finance
Biology of Physical Activity
Digital Marketing and Corporate Communication
Educational Sciences
International Business and Entrepreneurship
Biological and Environmental Science

12 000 EURO

Nanoscience
European Master in Radiation and its Effects on MicroElectronics and Photonics Technologies (RADMEP)
9000 EURO

6

Lapland

Tourism, Culture and International Management

8 000 EURO

Northern Tourism
Arctic Art and Design

LUT

Digital Systems and Service Development

13 500 EURO

Materials Science and Technology
Sustainable Energy Systems
Business Analytics, Business Administration
International Business and Entrepreneurship
International Marketing Management
Strategic Finance and Analytics
Supply Management
Biorefineries
Water Technology
Data-Centric Engineering
Electrical Engineering
Electric Transportation Systems
Energy Conversion
Nuclear Engineering
Circular Economy
Sustainability Science and Solutions
Global Management of Innovation and Technology
Innovation and Logistics
Software Engineering and Digital Transformation
Software Product Management and Business
Mechanical Engineering
Industrial Design Engineering
Nordic Master's Programme in Sustainable ICT Solutions of Tomorrow (double degree programme)
Erasmus Mundus Master's Programme Sustainable Biomass and Bioproducts Engineering

9000 EURO

Erasmus Mundus Master's Programme Software Engineers for Green Deal (triple degree programme)

8

Oulu

10 000 EURO

Biomedical Engineering
Biochemistry
Computer Science and Engineering
Electronics
Software Engineering and Information Systems
Wireless Communications Engineering
Epidemiology and Biomedical Data Science
Sustainable and Autonomous Systems
International Business Management (3 + 2 years)

10 000 EURO

Environmental Engineering
Mineral Resources and Sustainable Mining
Product and Project Management
Business Analytics

12 000 EURO

Chemistry of Sustainable Processes and Materials
Economics
Finance
Financial and Management Accounting
International Business Management
Marketing
Education and Globalisation
Learning, Education and Technology
Intercultural Teacher Education (3 + 2 years)
Architecture
13 000 EURO

9

Tampere

Research and Innovation in Higher Education
6000 EURO
Public and Global Health

10 000 EURO

Peace, Mediation and Conflict Research
Public Policy Analysis, Social Science Research
Gender Studies, Social Science Research
Teaching, Learning and Media Education
Sustainable Transport

12 000 EURO

Structural Engineering
Sustainable Architecture
Factory Automation and Robotics, Automation Engineering
Environmental Engineering
Engineering Materials Science
Photonics Technologies
Biomaterials and Tissue Engineering, Biomedical Sciences and Engineering
Biomedical Micro- and Nanodevices, Biomedical Sciences and Engineering
Health Technology and Informatics, Biomedical Sciences and Engineering
Biomedical Technology
Data Science, Computing Sciences
Human-Technology Interaction, Computing Sciences
Signal Processing and Machine Learning, Computing Sciences (Technology)
Software, Web & Cloud, Computing Science
Statistical Data Analytics, Computing Sciences
Power Electronics and Electromechanics, Electrical Engineering (technology
Smart Grids, Electrical Engineering (technology)
Wireless Communications and RF Systems, Electrical Engineering (technology)
Game Studies
Sustainable Digital Life
Communication Systems and Networks, Information Technology
Embedded systems, Information Technology
Information Security, Information Technology
Business and Technology, Industrial Engineering and Management (technology)
European and Global Politics, Leadership for Change
Governance for Sustainable Change, Leadership for Change
Sustainable Business Management, Leadership for Change
Safety Management and Engineering, Security and Safety Management
Security Governance, Security and Safety Management

Turku

East Asian Studies
8000 EURO
Inequalities, Interventions and New Welfare State

10 000 EURO

Gender Studies
Human Neuroscience
Education and Learning
Global Innovation Management
Futures Studies
Molecular Biotechnology and Diagnostics

12 000 EURO

Drug Discovery and Development
Biomedical Imaging
Astronomy and Space Physics
Materials Chemistry
Materials Physics
Theoretical Physics
Chemistry of Drug Development
Evolutionary Biology
Molecular Systems Biology
Food Development
Cryptography
Smart Systems (MDP in Mechanical Engineering
Health Technology
Cyber Security
Digital Design
Digital Manufacturing
Data Analytics
Health Technology
Health Technology Materials
Materials of Energy Technology
Modern Industrial Materials
Software Engineering
Robotics and Autonomous Systems
Sustainable Cities and Communities
EC2U student fee: 3,770 €/year
European Languages, Cultures and Societies in Contact
EC2U student fee: 1,500 €/year

11

Đông Phần Lan – UEF

Digital Marketing and Analytics (new)

8 000 EURO

International Business and Sales Management
Tourism Marketing and Management
Early Language Education for Intercultural Communication
Pedagogy and Teaching for Sustainability
Forestry (CBU and Transfor-M)
Forestry (Transatlantic Forestry)
English Language and Culture
Information Technology (IMPIT)
Environmental Health and Technology
Environmental Policy and Law
Linguistic Data Sciences
Medical Physics
Biology of Environmental Change
Research Chemists
Photonics
Biomedicine

10 000 EURO

Public Health
General Toxicology
Joint Nordic Master Programme in Environmental Law
Uppsala University: SEK 50 000/autumn semester 2022. UEF: EUR 2000/spring semester 2023 (This figure includes the 50% tuition fee waivers)
European Forestry (Erasmus Mundus) – double degree
8500 + 1000 euro chi phí sinh hoạt
Clinical Linguistics (Erasmus Mundus)
9000 EURO
COSI – Computational Colour and Spectral Imaging (Erasmus Mundus)
9000 EURO
Double Degree MsC Programme in Computer Science and Engineering (TUT-UEF)
Imaging and Light in Extended Reality (IMLEX) (Erasmus Mundus)
8000 EURO

12

Uniart

Accordion

5000 EURO

Choreography
Church Music
Comparative Dramaturgy and Performance Research
Composition
CON­DUCT­ING
Dance Performance
Directing
Early music
Fine Arts
Folk Music
Fortepiano
Guitar
Harp
Jazz
Jazz composition
Kantele
Live Art and Performance Studies
Music Technology
Music Theory
Nordic Master in Folk Music
Nordic Master in Jazz
Opera
Opera coaching
Organ
Percussion
Piano
Piano Chamber Music and Lied
Strings
Vocal arts
WIND IN­STRU­MENTS

13

Vaasa

Industrial Systems Analytics

10 000 EURO

Smart Energy
Industrial Management
Finance

12 000 EURO

Strategic Business Development
International Business
Liên hệ Trawise để được tư vấn chi tiết về các trường đại học ở Phần Lan. Trawise luôn sẵn sàng sát cánh cùng sinh viên trong quá trình tìm trường, tư vấn tuyển sinh, hỗ trợ nộp hồ sơ, xin học bổng, ổn định cuộc sống tại Phần Lan, tiếp cận thị trường việc làm, giúp các bạn hoàn thành giấc mơ du học của mình trong một nền giáo dục đẳng cấp quốc tế!
Du học Phần Lan cùng Trawise
Văn phòng Hà Nội: Phòng 302, Tầng 3, 214 Trần Quang Khải, Hoàn Kiếm, Hà Nội | 0969 809 603
Văn phòng Hải Phòng: Số 82 đường Điện Biên Phủ, P.Minh khai, Q.Hồng Bàng, Tp.Hải Phòng | 0964 753 225
Văn phòng Hồ Chí Minh: Toà HM Town, 412 Nguyễn Thị Minh Khai, Q.3 | 0866 827 189
Email: info@duhoctrawise.edu.vn
Fanpage: https://www.facebook.com/duhoctrawise.edu.vn
Form đăng ký tư vấn: https://duhoctrawise.edu.vn/lien-he/